Poor Oak seems to get often overlooked. I suppose that's what happens when you're one of many. Tonight, Spencer took the 3 older hoodlums out sledding. Oak didn't really enjoy it much last time (at least after the sled tipped over onto him mid-ride :P), so he stayed home and hung with me. I gave him a bath, a few extra cuddles, and put him to bed early. It was nice to be able to focus all my attention on just the littlest for a bit. While bathing him, I had my book out to read like normal, but then, instead, I brought out the camera instead. I can't honestly remember if I have
any
bathtub pictures of Oak as a baby, which, ya know, kind of makes me sad. He typically bathes with one or both of his older sisters and when there's multiple squirmy, wet, naughty bodies in a confined space, the camera usually stays put away (poor thing deals with enough on a day-to-day basis getting swiped to take random pictures of lalaloopsies and close-shots up noses. It's not long for this world, that's for sure). Anyway, so I pulled out the camera and took a few shots. On a whim, I also took a short video clip to show off his mad speaking skills. Ok, so maybe they're not super-mad, but they're much-improved since we started speech at the beginning of January. He knows over a half-dozen signs, says well over a dozen words, says a few animal sounds, and is starting to babble a little bit too. Overall, vast, vast improvement. I just thought I'd share for those interested in seeing it. Enjoy!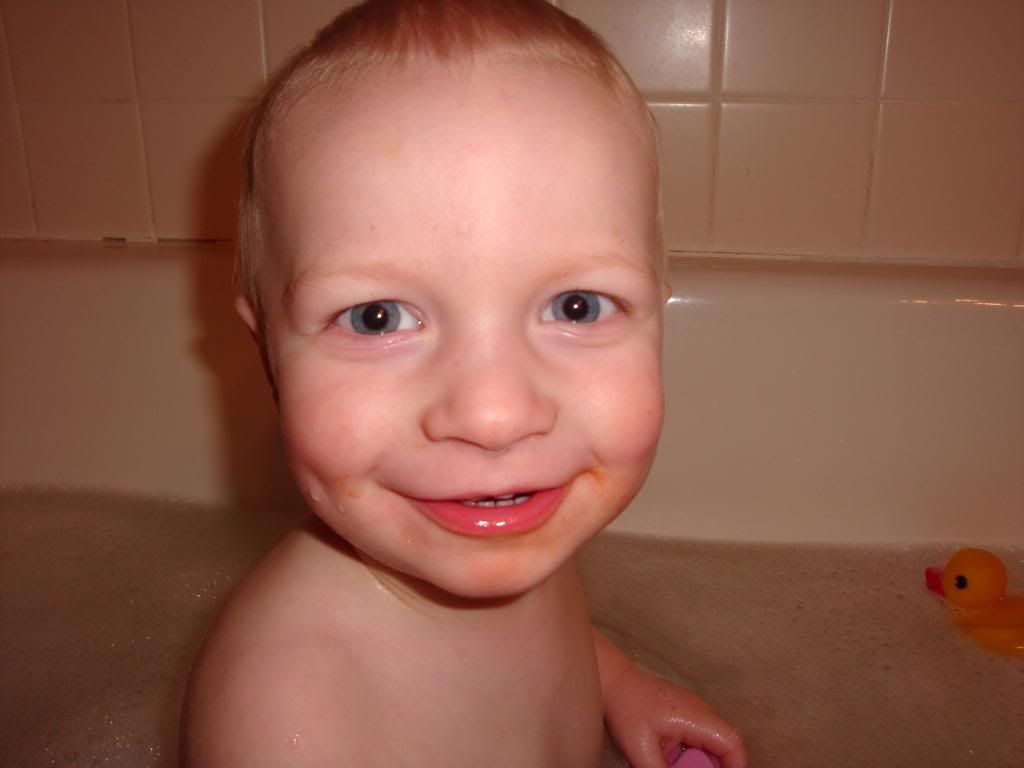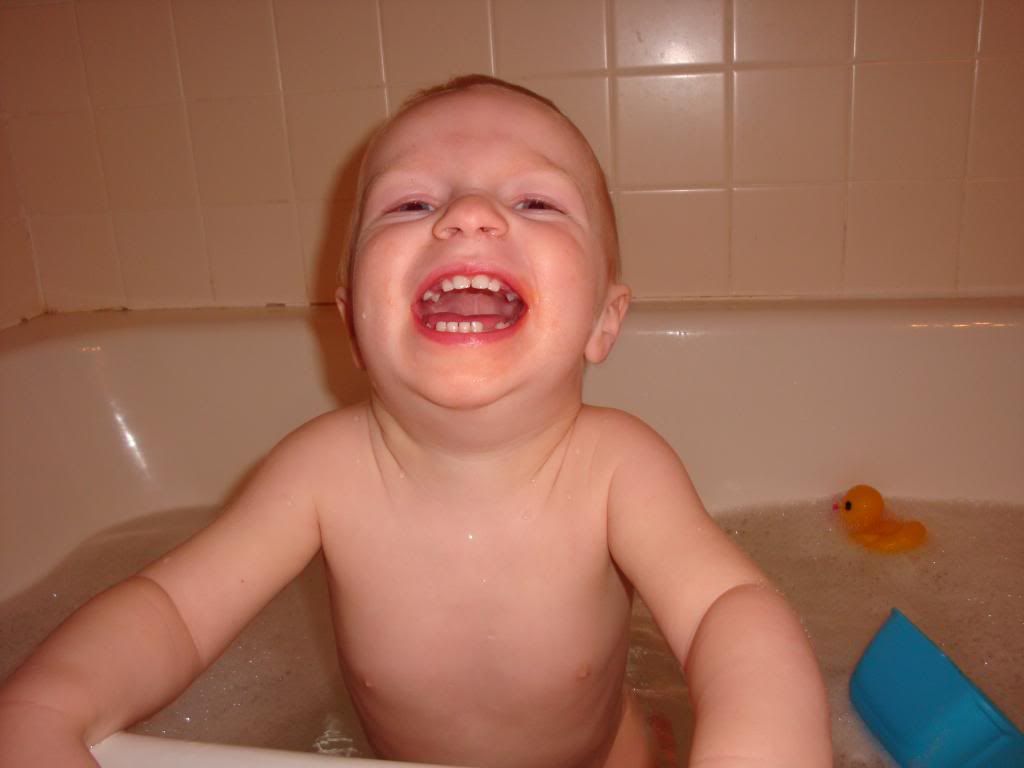 If you're ever on the phone with me and you hear a squalling, angry Oak, this is the face that goes with it. He had just figured out I was withholding skittles from him.
(what, you don't keep skittles in the pocket of your cardigan?)
He was much happier after I gave him the goods
And now for the video...