Remember back a couple of months when
Georgia
and
Oak
had their birthdays? I managed to get birthday letters up but entirely skipped any kind of recording of actual festivities. So, in the attempt to catch-up before the summer is entirely over (school starts in 11 days! eek!), I'm posting them now (Georgia's first and Oak's to follow). Enjoy!
Georgia wanted a tea party for her 6th birthday (and first friend party), so a proper tea party I gave her. I'm actually NOT a party planner,
in the least
, but it was kind of fun to flex my hostess muscles a bit and see what I could come up with. It didn't hurt any that it was a theme I loved. Ezra's
lego party
last October, while equally fun to attend, was much less extravagant. What can I say? I'm a natural-born girly-girl :) We had proper finger foods (
this
recipe wins the award for being easiest to make and fanciest-looking), lemonade, made hats (general instructions found
here
), played pin the tail on the unicorn, opened presents, and filled those last few crazy minutes by walking around with bananas on our head to practice good posture (thanks
Fancy Nancy
for that idea!). I let each girl take home their teacup with a little necklace and a bracelet set for favors (the cups were actually little milk glass punch cups that I found in a set at a thrift store...but they were perfectly adorable and fit their little hands even better than normal tea cups). Overall, it turned out pretty darn cute, if I do say so myself.
I set the mood with the invitations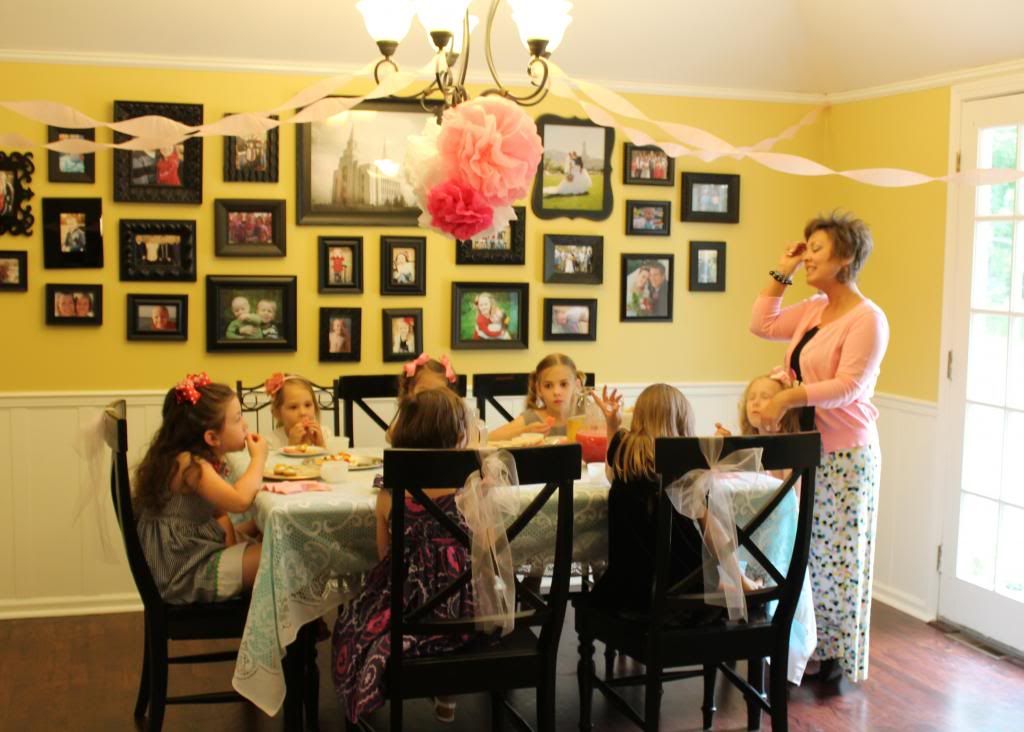 I had some close-ups of the party decor, but I haven't stolen them off my mom's phone yet, so this'll have to do
(ps-in case you're wondering, that's my super-cute mom who helped out a ton!)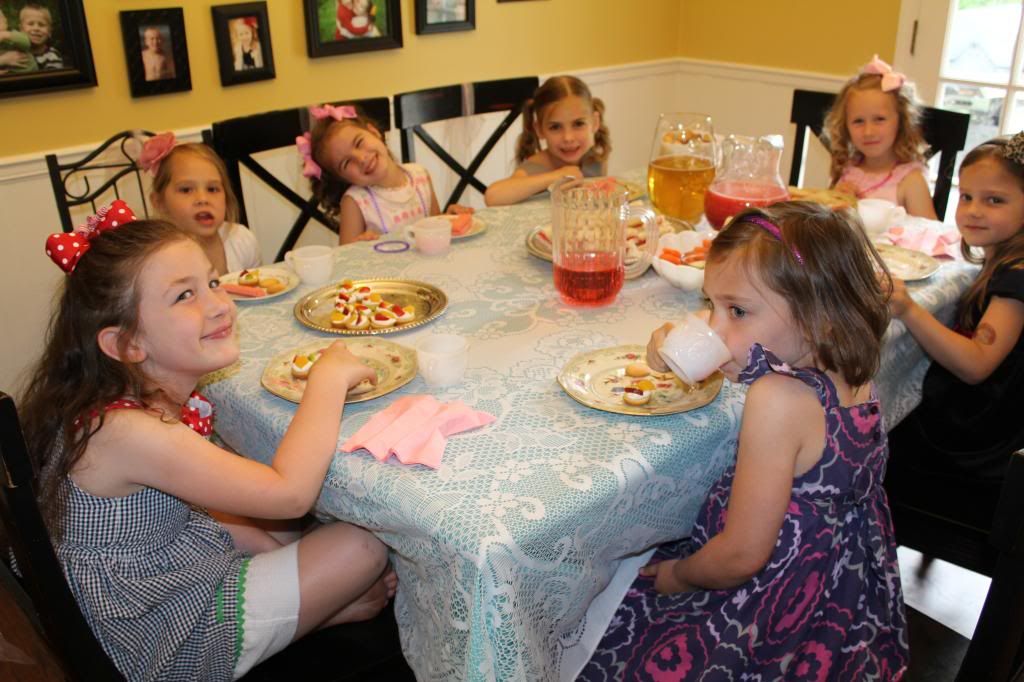 The whole group eating like proper little ladies
The girl of the hour
She was in absolute heaven!
The girls absolutely adored the hat-making activity. It was a lot of bang for not too much hassle (although if you had asked me at 11:00 the night before while we were hot-gluing paper plates and bowls together, I don't know if I would agree with myself ;) It was fun to see their little personalities come through their designs...some of the girls just wanted a few flowers and other girls (like Georgie) couldn't pile on enough stuff! I think they all turned out absolutely adorable!
Our neighbor friend, Lilly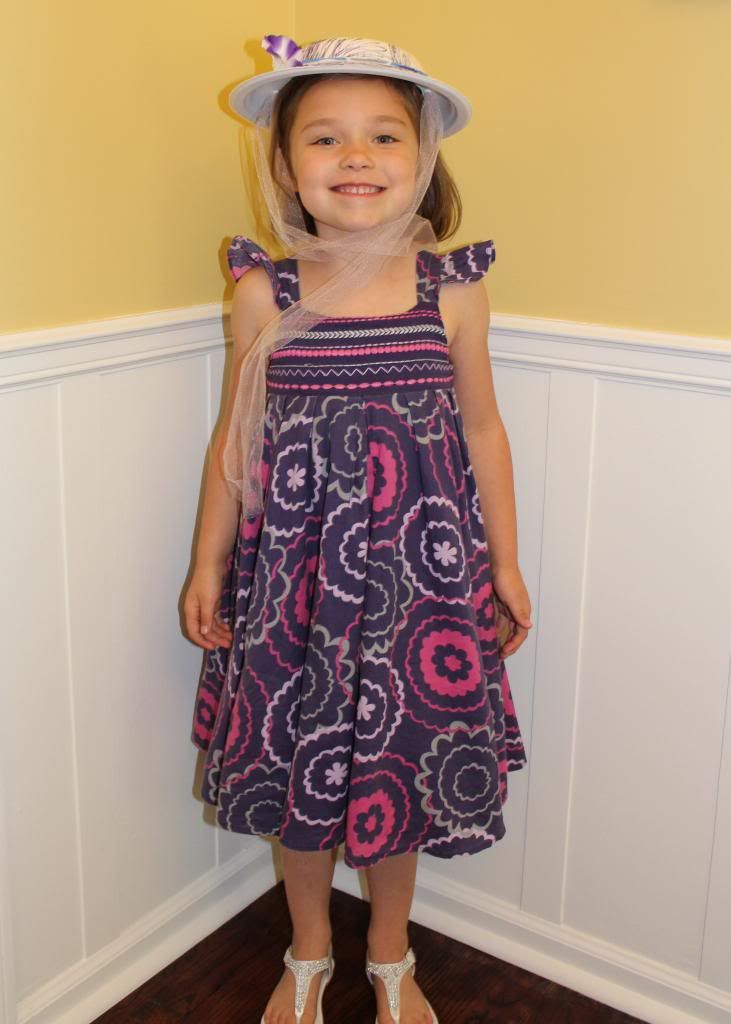 Baleigh, Georgie's bestie from school
The girl herself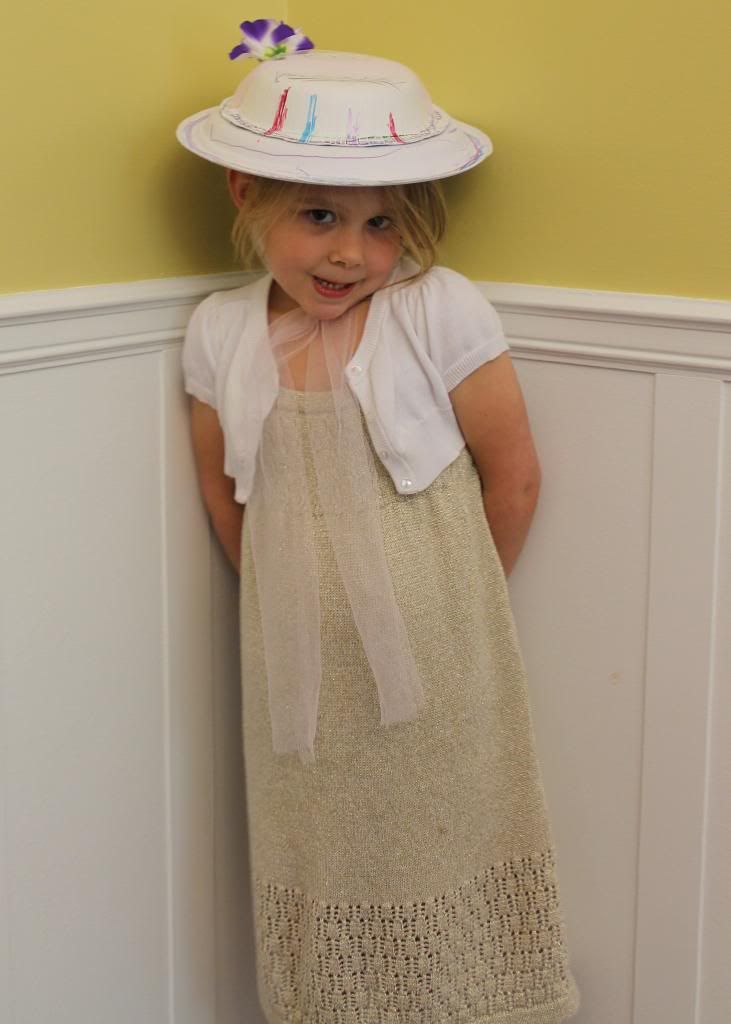 Miss Reese, Scarlett's bestie
Little Sister Scarlett
Kai, Georgia's long-time bestie from church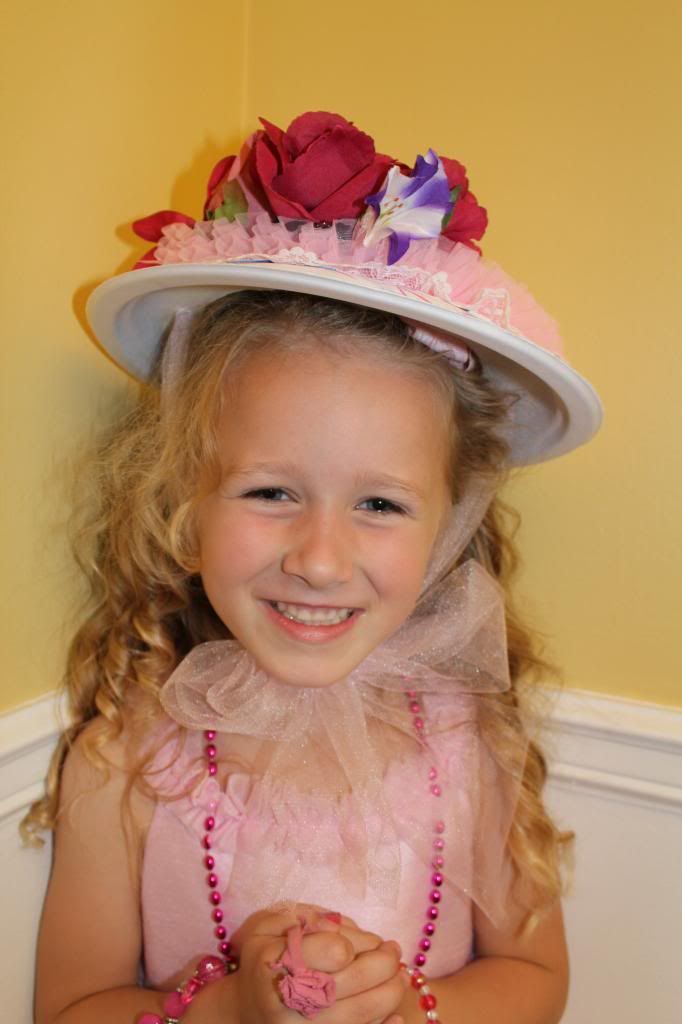 I couldn't resist posting a close-up of the birthday girl. How cute is she?! I mean, I know I'm bias and everything, but really!?
My mom insisted I take a quick belly shot with the adorable hat she made as an example for the girls. I think I was 24 weeks here.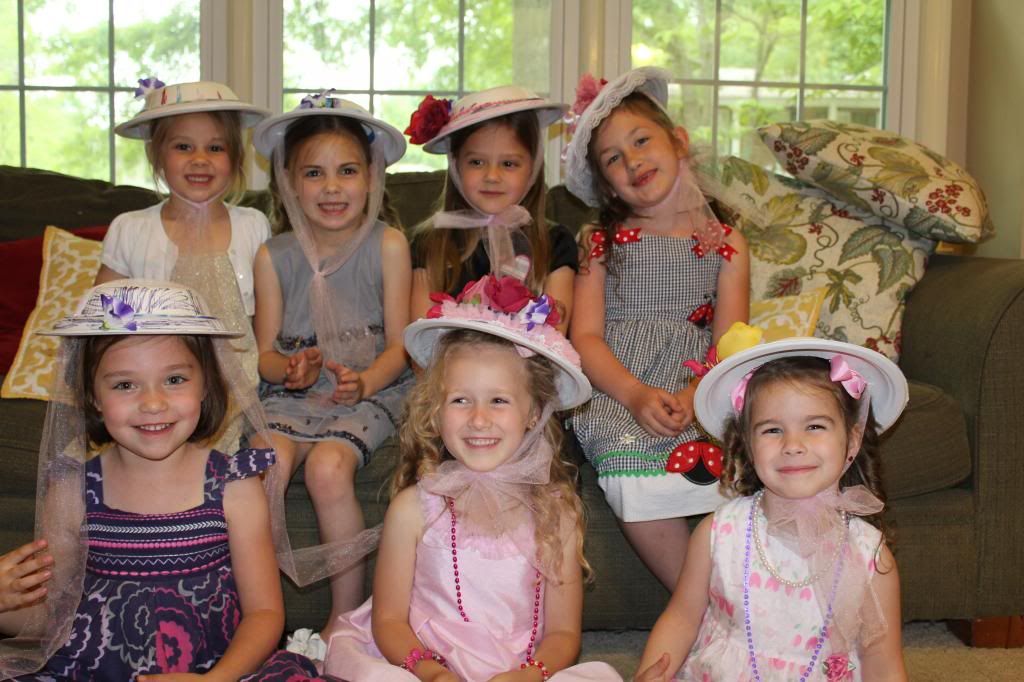 All the cuties together!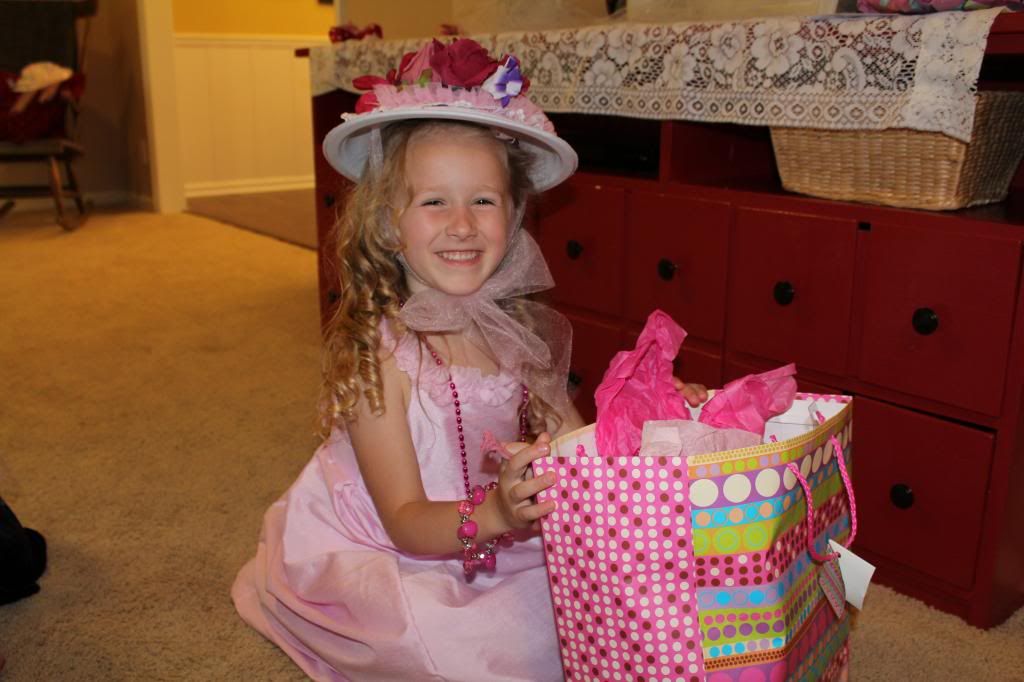 Proof that she did, in fact, open presents. I just figure this post is big enough without posting them all.
Instead of a birthday cake, she just wanted pink sparkly cupcakes. I was more than happy to oblige.
Oh, and in case you're curious where the boys were during all of these girly-girl festivities, Oak was down for a nap and Ezra was busy doing this: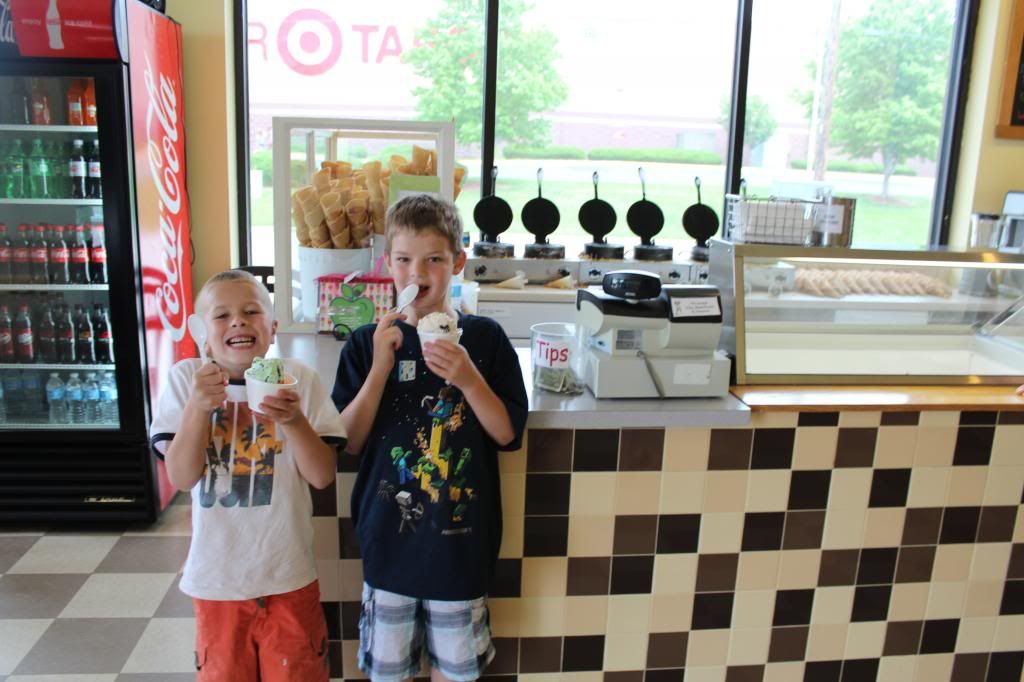 so don't feel too sorry for him.
I offered to let Ezra stick around, but he strongly informed me that he would NOT be at the party. He would go hang out with his bestie, Liam, thanks very much.
aaaand that's all for Miss Georgia's festivities! I think my sister took some family festivities pictures on the day-of, but I don't have them yet. So, these'll have to do! Hopefully I can get Oak's up soon and we can move on to more recent stuff :)